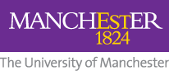 Home
Central Procurement Office
In-Tend
The University advertises tender opportunites and administers the tender process through an e-tendering portal, hosted by In-Tend.
Registration
Registration is easy and free: In-Tend
Please register your company only once
It is important that an email address is entered into the 'Publish Email' box, as this is the address all notifications will be sent to. We advise the use of a generic email address.
All tender and quotation activities should be made using the In-Tend system.
For further instructions on how to submit a return, please visit: